A Basal Cell Carcinoma skin cancer The Mohs Micrographic Procedure The microscope view of the cancer
What is Mohs Surgery?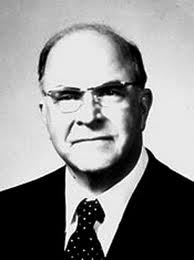 Mohs Micrographic Surgery is named after the doctor who developed it, Dr. Fred Mohs. A Mohs surgeon does three jobs in one. First they surgically remove the skin cancer, second they read the pathology themselves in the office, and lastly they reconstruct the skin after the tumor is completely removed.

Mohs micrographic surgery is a very specialized, skin-sparing, surgical technique designed to remove skin cancer while leaving as much normal skin intact as possible. This allows for smaller or shorter scars than traditional skin surgery.

Dr. Horner removes "layers" of tissue affected by cancer and examines each layer under a microscope, until no further cancer cells are present. This technique completely removes all of the cancer while minimizing normal tissue removal. You know the same day that the cancer is gone and the cure rate is as high as 99% for basal cell carcinomas and 98% for squamous cell carcinomas. This is the highest cure rate for any technique available today. In the vast majority of cases, once the cancer is removed, Dr. Horner can repair the area where the skin cancer was removed on the same day.

The process can take 2-5 hours or longer in some cases, but the average is around 3-4 hours.

- Please block out your schedule for the whole day on the date of your Mohs surgery and plan on spending a half day or more at our office, just in case. I have some patients return to work the same day, but most go home and rest.

- Please take your morning medications like normal and eat breakfast (or lunch) if you normally do so.

- Please also bring any necessary medications with you to your appointment.

- It is also a good idea to bring something to occupy your time such as a computer or book. We do provide FREE WiFi.

- Feel free to bring snacks as well.

Call 541-258-7546 to schedule an appointment.

---